Membership Breakfast - The Corporate Transparency Act: What Estate Planning Professionals Need to Know
Date:
Thursday, November 9, 2023
Location:
Cured 18th and 21st - 10980 Grantchester Wy #110, Columbia, MD 21044
Speaker:
Melissa Wiley, Lowenstein Sandler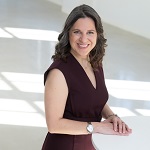 Members are encouraged to invite colleagues to attend and may host a first-time prospective member attendee at no cost.
About the Program:
Enacted by Congress in 2021, the Corporate Transparency Act (CTA) directs the Treasury Department to create a federal database of the beneficial ownership of a myriad of entities, including most corporations and LLCs. The reporting rules will go into effect January 1, 2024 for newly created entities; entities in existence as of the end of this year have one year to report to FinCEN. Are you and your clients ready? Is your own firm required to report? Come learn the basics of who must report, what information must be reported and when.
About the Speaker:
Melissa Wiley, Esq. is a partner in the Washington, D.C. office of Lowenstein Sandler, LLP. She has more than 20 years of experience in tax controversy and litigation on a wide range of civil tax matters at the federal and state level. Melissa represents clients at all levels of administrative controversy with the IRS, including audits and cases before the IRS Office of Appeals, and has significant experience handling penalty and international information reporting matters.Her experience includes litigation in the U.S. Tax Court, Court of Federal Claims, and various federal district courts, representing clients facing government and third-party subpoenas and investigations. She also counsels on voluntary disclosures of prior tax noncompliance. An actuary by training, Melissa has practiced at a Big Four accounting firm, first as an Assistant General Counsel and later as a Senior Manager in the firm's National Tax department; as well as in the Tax practice of an AmLaw 20 global law firm. She is active in numerous professional organizations such as the AICPA and the ABA Tax Section, where she previously served as Vice Chair for Committee Operations and is currently a member of the Nominating and Appointments to the Tax Court Committees. She is also the chair of the DC Bar Tax Audits & Litigation Committee and the Regent for the Federal Circuit for the American College of Tax Counsel. Melissa's pro bono work includes assisting local children and caretakers through the Children's Law Center, where she served on the board for a decade and has provided pro bono services in custody and abuse/neglect matters for more than 15 years.
Schedule:
7:30 am - Registration, networking and breakfast
8:00 am - Program begins
9:15 am - Program ends