Retirement Living, Assisted Care and Housing Options - Advising Your Clients As They Age
Date:
Thursday, May 19, 2022
Location:
Cured 18th and 21st
Speaker:
Patti Hutton, The Residences at Vantage Point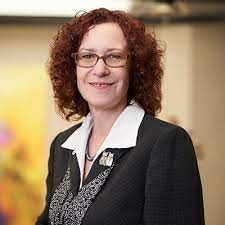 Welcome back to our first in-person breakfast meeting in more than two years!! We can't wait to see you!
Please bring a guest and introduce them to the Council. Members may host one guest at no cost.
ABOUT THE PROGRAM
Learn about the various housing options available to older adults, if staying in their current environment is not the right choice. Learn to navigate and how to pay for the different options that are available at each stage based on their support needs.
Topics will include:
• What is "Senior Living." What options are available?
• How do you compare the various senior living options?
• What are the costs of different options? How are they paid for? What is the value offered?
• Considerations when researching senior living options.
• Comparing the cost of staying in your own home versus moving to a Life Plan Community
ABOUT THE SPEAKER
Patti Hutton is a senior living marketing and sales professional with 30 years of experience in educating seniors and professionals about Continuing Care Retirement Communities (CCRCs). As a marketing and sales professional, she has consulted with more than 50 CCRCs across the country, assisting thousands of seniors and their families sort through the many senior living choices to find the right solution for their lives. She has presented at numerous state and national senior living conferences, and has published articles on CCRCs. Patti now serves as Vice President COGS and Director Marketing marketing for the Residences at Vantage Point. Her passion is assisting individuals and families navigate the options available to them as they age and how to find the best fit for their unique situations.
Schedule
7:30 am - Coffee, Networking and Breakfast
8:00 am - Program Begins
9:15 am - Program Concludes
Related Document(s):