Virtual Meeting - Protecting Your Client's Assets During a Business Divorce
Date:
Thursday, September 23, 2021
Speaker:
Ramsay Whitworth, Silverman Thompson Slutkin White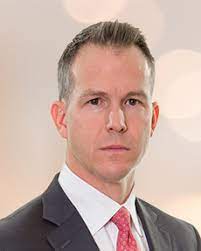 Due to expected inclement weather, the meeting has been moved to Zoom beginning at 8:30 am.
ABOUT THE PROGRAM
This presentation will provide tips and suggestions for how to preserve your client's plan and protect their assets before, during and after a business divorce or partnership dispute.
ABOUT THE SPEAKER
Ramsay M. Whitworth is a partner in Silverman Thompson Slutkin White LL's Business Litigation Group. He has nearly fifteen years of trial experience in the state and federal courts of Maryland and Pennsylvania. Mr. Whitworth regularly represents clients in financial, business, employment, construction, real estate, and securities related disputes. In addition to being repeatedly recognized as one Maryland's top business litigators, he also serves as outside general counsel to many companies and entrepreneurs in a variety of different industries, including financial services, telecommunications, manufacturing, construction, and real estate development.