Webinar - What Every Planner Should Know About the SECURE Act
Date:
Tuesday, March 10, 2020
Speaker:
Marc R. Feinberg, West & Feinberg P.C.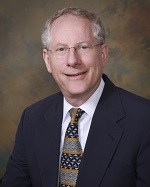 Program Description and Benefits:
The SECURE Act has dramatically changed the ground rules for required minimum distributions from retirement accounts after the death of the account owner. The stretch IRA is gone. Learn what the new rules are, what changes you need to make to your current trust documents and how to answer your client's question, "Do I need to change my documents because of the SECURE Act?"
Speaker Biography:
Marc Feinberg concentrates in estate planning, probate and estate administration. He is a Fellow of the American College of Trust and Estate Counsel, has been active in legal education and public speaking throughout his career in the areas of taxation, estate planning and retirement planning. He taught Estate and Gift Taxation at the Georgetown University Law Center and has lectured widely. Prior to entering private practice, Mr. Feinberg worked in the Estate and Gift Tax Division of the national office of the IRS for six years, where he authored IRS Publication 904 on Interrelated Computations for Estate and Gift Taxes.
Logistics:
No cost to participate

Connection details will be provided prior to the webinar