Trustee Situs Showdown
Date:
Thursday, February 13, 2020
Location:
Cured 18th & 21st at the corner of Little Patuxent and Broken Land Parkways, Columbia, MD
Speaker:
Christopher J. Smith, Morgan Stanley Trust Services Group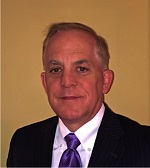 Just added - A short briefing on the provisions of the Secure Act will be provided following the main program.
ABOUT THE PROGRAM
Learn how Delaware, South Dakota and Nevada trustees offer tax, asset protection, dynasty and other advanced estate planning protections and estate planning advantages for high net worth families. Specifics will include:
Today's Ultra High Net Worth Families

Shift of Planning Priorities

The Importance/Difference of Trust Jurisdictions

Wealth Friendly States

Delaware

South Dakota

Nevada

Escaping High Tax Jurisdiction States
ABOUT THE SPEAKER
Chris Smith is an Executive Director and Head of Morgan Stanley's Trust Services Group. Chris is responsible for maintaining the "Open Architecture" trustee platform, which consists of several third-party bank trust companies who can serve in a fiduciary, agency or custodial role for ultra-high-net worth client trust accounts. Chris and the Trust Services Group help Morgan Stanley Financial Advisors and Private Wealth Advisors, clients, prospects and the professional community understand the corporate trustee services available through Morgan Stanley and how our corporate trustee partners can be used to provide fiduciary solutions for clients. This involves reviewing trust document and statements as well as analyzing family dynamics. Chris then uses this information to recommend one or more of the firm's third-party corporate trustee partners to possibly serve as trustee, co-trustee or administrative agent for a client trust account. He also covers the Morgan Stanley offices in New England, upstate New York and Western Pennsylvania.
Chris has nearly 30 years of experience in the Financial Services industry and has been with Morgan Stanley since 1993. Prior to joining Morgan Stanley (Dean Witter), Chris worked in the Retirement Plans department of Prudential Securities and prior to that the District Agency department of Prudential Insurance Company. He holds a Bachelor of Arts degree in communication/journalism and psychology from St. John Fisher College in Rochester, N.Y.
Schedule
7:15 am - Coffee, Networking and Breakfast
8:00 am - Program Begins
9:15 am - Program Concludes
Thank you to our Gold Sponsor