The Evolution of 401(k) Advice
Date:
Thursday, November 14, 2019
Location:
Cured 18th & 21st at the corner of Little Patuxent and Broken Land Parkways, Columbia, MD
Speaker:
Charles Reichelt, CEBS, John Hancock Retirement Plan Services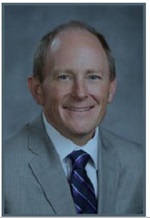 ABOUT THE PROGRAM
The challenge: The pressure is on advisors and other consultants to provide more than investment screening and product knowledge; they need to demonstrate value across a broad spectrum to best understand their client needs.
In this presentation, you will learn three key ways to reinforce and promote your value:
Optimized Plan Design (auto solutions, adding cash balance plan, QBI/Rule 199a, Roth)
Improve plan health and participant outcomes through retirement readiness and financial wellness strategies
Help with the transition from retirement readiness to retirement spending (accumulation to decumulation)
ABOUT THE SPEAKER
Charles Reichelt is Regional Vice President, Mid-Atlantic Division for John Hancock Retirement Plan Services. He has more than 25 years' experience in the financial services industry where has earned numerous sales honors. Prior to joining John Hancock, Charles spent ten years with Transamerica Retirement Services, most recently as Regional Director.
Charles earned a BS in Finance from Pennsylvania State University. He holds the Certified Employee Benefit Specialist (CEBS) designation.
Schedule
7:15 am - Coffee, Networking and Breakfast
8:00 am - Program Begins
9:15 am - Program Concludes