Why Your Client's Do What They Do (And You, Too)
Date:
Thursday, May 9, 2019
Location:
Cured 18th & 21st, 10980 Grantchester Way, #110, Columbia, MD 21044 (Corner of Little Patuxent & Broken Land Parkways)
Speaker:
Stuart L. Ritter, CFP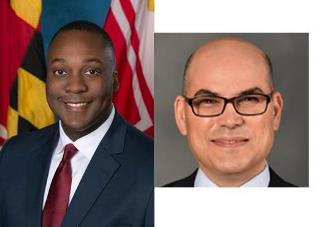 A practical look at what affects your clients' decisions, and the (sometimes unrealized) role you play in influencing them. We'll examine the connection and disconnect between intent and action, the role of outside influences (including you!), and how clients misremember the past and mis-imagine the future. You'll come away with a better understanding of why your clients do (and don't do) what they do – and you, too.
Stuart L. Ritter is a senior financial planner in the Individual Investors segment of T. Rowe Price Associates. He applies personal finance expertise to conduct research, share key insights, and develop solutions for clients across a broad range of financial planning topics. Stuart earned an M.A. in political science from American University and a B.S. in electrical engineering from the University of Maryland, College Park. He is a CERTIFIED FINANCIAL PLANNER™ professional; a Series 6, 7, and 66 registered representative; and has taught personal finance as an adjunct faculty member at Johns Hopkins University.
In addition, Howard County Executive Calvin Ball will present the a State of Howard County address to the membership.
Seating is Limited!
Schedule of Events
7:15 a.m. Coffee, Networking and Breakfast
8:00 a.m. Presentation