Economic Update: Brown Sugar: Deriving Satisfaction Through Data Analysis
Date:
Friday, November 16, 2018
Location:
NEW LOCATION! Cured 18th & 21st - 10980 Grantchester Way #110, Columbia, MD 21044
Speaker:
Anirban Basu, Sage Policy Group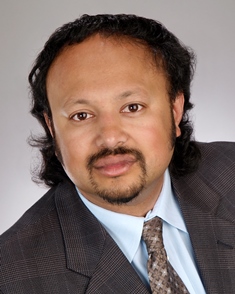 ABOUT THE PROGRAM: This presentation provides detailed discussions of global, national and regional economies using the most up-to-date data available. Special attention is invested in critical elements of economic life, including shifts in the policymaking environment as well as the performance of financial, labor, and real estate markets.
ABOUT THE SPEAKER: Anirban Basu is Chairman & CEO of Sage Policy Group, Inc., an economic and policy consulting firm headquartered in Baltimore, Maryland with offices in Pennsylvania and Cambodia. The firm provides strategic analytical services to energy suppliers, law firms, medical systems, government agencies, and real estate developers among others. In both 2007 and 2016, the Daily Record newspaper selected Mr. Basu as one of Maryland's 50 most influential people. In 2014, Maryland Governor Larry Hogan appointed him Chair of the Maryland Economic Development Commission. He also serves as chairman of the Baltimore County Economic Advisory Committee. He is also the Chief Economist to Associated Builders and Contractors and Chief Economic Advisor to the Construction Financial Management Association. He currently lectures at Johns Hopkins University in Global Strategy. He has also taught international economics, urban economics, micro- and macroeconomics at Hopkins.
Seating is Limited!
PLEASE NOTE: This program is being held at a new location. At Cured 18th & 21st at the Corner of Little Patuxent Parkway and Snowden River Parkway. The official address is:10980 Grantchester Way #110, Columbia, MD 21044. PLEASE MAKE A NOTE OF IT.