The Washington Update: An Insider's View about How the 2016 Election will Impact You and Your Clients
Date:
Thursday, September 8, 2016
Location:
Seasons 52, 10300 Little Patuxent Parkway, Columbia, MD 21044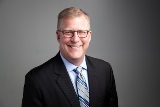 Sponsored by Lincoln Financial

About the Program: With a new administration taking over the White House in 2017, this election has the potential to be a turning point for the county. For financial advisors: How will the new administration's plans for taxes, fiscal policy and entitlement (Social Security and Medicare reform affect investors, retirees, and the market generally? Can we finally achieve tax reform? What will the Department of Labor fiduciary rules have with respect to IRA accounts, and how will those rules alter the way financial advisors do business?
About the Speaker: Mr. Bush's expertise in political and legislative affairs will provide insights into those answers and inform you on the likely effect on investors. A dynamic and insightful speaker, Jeff Bush is known for his unique ability to translate difficult and confusing tax and fiscal information coming out of Washington into winning growth strategies for business owners, executives, and high net worth investors. Jeff is a colleague of Andy Friedman and an integral part of The Washington Update, the non-partisan experts on all things Washington D.C. Jeff is a 28-year veteran of the financial industry. During a 10-year career at Merrill Lynch he was responsible for providing, through 7500 financial advisers, creative investment strategies and effective risk mitigation approaches to private and corporate clients across the US.
Registration will be open late Spring or early Summer