Where There's A Will There's A Way...To Screw It Up: Explaining Probate, Planning Tips, and Cautionary Tales
Date:
Thursday, September 7, 2017
Location:
Seasons 52 Restaurant at Columbia Mall
Speaker:
Byron Macfarlane, Register of Wills, Howard County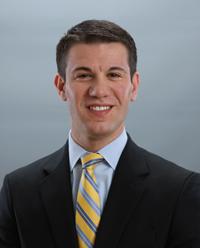 This presentation will provide an explanation of estate administration, also known as "probate", in the state of Maryland, provide planning tips on the titling of assets and maintenance of estate planning documents, and share some cautionary tales of estate planning and probate gone wrong.
Mr. Macfarlane was elected Register of Wills in 2010 and re-elected in 2014. His tenure has been marked by technological advances and legislative initiatives aimed at making the probate process more streamlined and less expensive for Marylanders. From 2013 to 2016 he served as President of the Maryland Register of Wills Association, is a member of the National College of Probate Judges, and is an adjunct professor at Howard University School of Law. He is a graduate of the University of Maryland College Park and the University of Baltimore School of Law.
Schedule of Events
7:15 a.m. Coffee & Networking
7:30 a.m. Breakfast
8:00 a.m. Presentation
Space is limited so sign up today!