Life Insurance Efficiency Planning
Date:
Thursday, February 7, 2019
Location:
Cured 18th & 21st; 10980 Grantchester Way, #110 (at Little Patuxent & Snowden River Parkways); Columbia, MD 21044
Speaker:
Lawrence J. Macklin, CPA, Esq., AEP®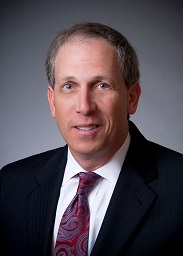 ABOUT THE PROGRAM: This presentation provides detailed discussions of global, national and regional Life Insurance should not be a one-time purchase. Permanent life insurance carries with it elements of investment and expense that need to be monitored on a regular basis. In addition, different types of life insurance policies carry differing risks. As you might replace other investments, there may be reasons to replace an inefficient life insurance policy. This presentation will explain the different types of life insurance policies and the steps necessary to determine if a replacement is warranted.
ABOUT THE SPEAKER: Lawrence J. Macklin is a Managing Director and Wealth Strategist at U.S. Trust, Bank of America Private Wealth Management. He coordinates the development and delivery of innovative strategies and solutions for high net worth individuals and families helping them pursue their goals in financial and estate planning, insurance, risk management, wealth transfer, intergenerational planning, business succession, pre- and post-liquidity event strategies, and philanthropy. Larry began his tax and estate planning career in 1982. Prior to joining U. S. Trust in 1994, Larry was a tax and estate planning attorney with Venable LLP, a national law firm, and a Tax Manager with Price Waterhouse. Larry received his B.S. in accounting from the University of Maryland and earned a juris doctorate from the University of Maryland School of Law. He is a member of the Maryland state bar, a CPA, and is an Accredited Estate Planner® (AEP®). He is currently on the Board of the National Association of Estate Planners and Councils (NAEPC).
Seating is Limited!
Schedule of Events
7:15 a.m. Coffee, Networking and Breakfast
8:00 a.m. Presentation
This program is being held at a new location. At Cured 18th & 21st at the Corner of Little Patuxent Parkway and Broken Land Parkways. The official address is:10980 Grantchester Way #110, Columbia, MD 21044.
Related Document(s):